Riesling is a white grape variety that is widely grown in French Alsace and large parts of Germany. Riesling is the most versatile grape variety we know. If properly cultivated and planted in the right soil, Riesling delivers the finest wines we can find on the planet. Riesling wine is known for its aromatic power, high acidity, minerality and finesse.
The grapes from Riesling are small, but the yield can nevertheless be high. However, this is at the expense of quality. By cutting away some of the grapes at an early stage, the yield is controlled. For the production of quality wines, the yield for Riesling may not exceed 50 hl per hectare.
Riesling wine
There are major differences between Riesling wine and Riesling wine. A beautiful Riesling wine is light-hearted, nervous, refined and noble. Both in Germany and in Alsace, Riesling is the grape that supplies the top wines. However, the variety in both taste and quality is great. Simple Riesling wines with yields of 100 hl per hectare, especially in Germany, give wines that are slightly sweet with a bit of acidity, fairly fragrant, but not too much taste.
German Riesling wine
Riesling wine from slate soil and with low yields can also be bone dry and unprecedentedly subtle with gossamer acidity and an enormous concentration. Riesling is also extremely suitable for making very sweet wines such as Eiswein, from grapes harvested in a frozen state or Trockenbeerenauslese (in France: Sélection de grain nobles) for which the grapes are harvested one by one when they have reached the stage of over-maturity.
Variety of riesling wine grape
The main grape of the wine region is Riesling, from which wines are made in varying levels from tight dry to very sweet. This spätlese is right there with its 47 grams of residual sugar per liter. The term spätlese comes from the German word "spät" which means "late."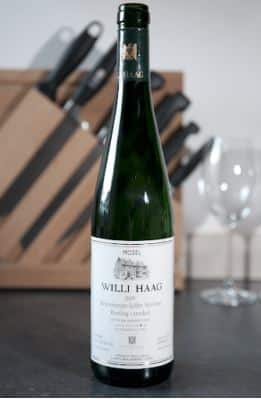 Riesling white wine
The most beautiful wines from Riesling are not only complex and captivating, there are few wines that can last longer than the sweet wines from Riesling from Germany. For a sweet Riesling wine such as an Auslese, (Trocken) beerenauslese or Eiswein, an age of 20 – 40 years is normal. These types of wines are made in very small quantities and (by the better producers) only in suitable years. The combination of sweet and sour in a sweet Riesling creates a perfect balance.
History of Riesling wine
In old books and literature around 1500 the words Riesling wine are already mentioned. This white grape stems from the gouais blanc grape (from which the chardonnay and pinot noir, among others, also descend), and originates around the Rhine banks in Germany and Alsace in France. With this history, Riesling wine is also called the "queen of the grapes"!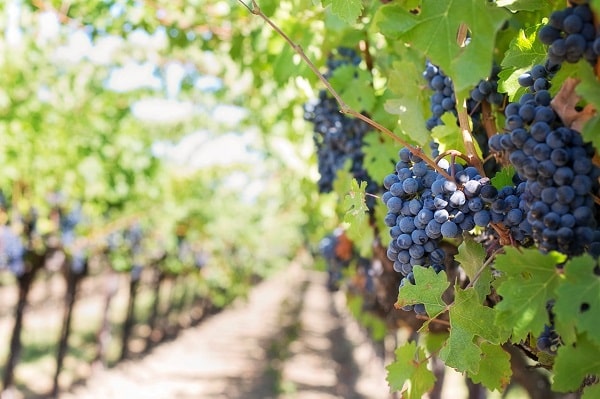 Riesling and Sylvaner
The combination of Riesling and Sylvaner can be found regularly in Germany, but under a slightly different name. Riesling and Sylvaner are often not so much mixed, but a cross of Riesling and Sylvaner is used. This grape is known as Müller Thurgau. In the wine region of Franconia, this is the most important grape variety for quality wines.
What to eat at Riesling?
The fresh acidity makes Riesling a perfect wine to accompany refined fish such as trout, salmon, etc., but Coq au Riesling is also not to be missed. Not to mention the famous choucroute, sauerkraut the Alsatian way, prepared with ham, sausages, smoked pork and of course stewed in Riesling.
Riesling with which dish?
All this indicates the versatile uses of Riesling as a food companion. Finally, Riesling tastes good with spicy (Asian) dishes. This is because you experience spicy food as less spicy. After dinner it is important to keep all your wines at the right temperature. A built-in wine climate cabinet in your kitchen is a feast for the eyes for every wine lover and gives your kitchen an extra luxurious look!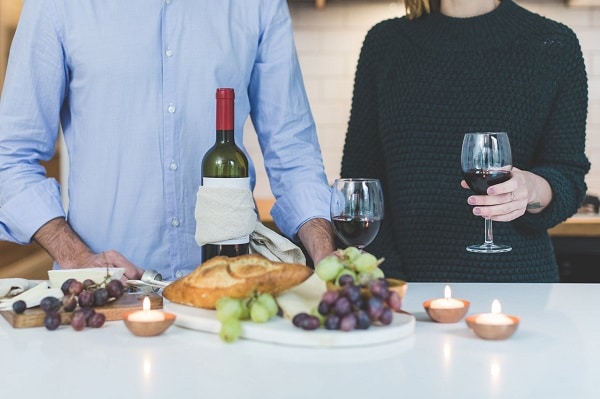 Optimal enjoyment of Riesling wine: Serving temperature, cooking tips and glassware!
Serving temperature of Riesling wine: Riesling is a light-footed, nervous and refined wine. The best serving temperature for simple Riesling wine is around 8 degrees. The better Riesling wine can be served at 10 – 12 degrees to bring out the aromas and complexity more. It is a shame to drink the wine even warmer, Riesling wine will lose its freshness and balance.

Riesling wine flavor
Wine-food combinations: The fresh acidity makes Riesling a perfect wine to accompany refined fish such as trout, salmon, but Coq au Riesling is also delicious. The ultimate combination according to the French is Riesling with the famous choucroute, sauerkraut the Alsatian way, prepared with ham, sausages smoked pork and of course stewed in Riesling.
Glassware that matches Riesling wines: The glassware should be narrow and high in order to do full justice to the acids and fruit in the wine. A glass of Zwiesel would be a good combination with a Riesling. Do you have a really special Riesling? Consider purchasing a Riesling glass from Riedel or Zalto for the occasion.
Storing your Riesling wines: Like most wines, a Riesling wine develops best at a temperature of 10 – 12 degrees. If the temperature is constant and your Riesling wine is of high quality, you can keep it for years and your Riesling will be more beautiful and beautiful. Consider, for example, a BODEGA34 wine cooler, a high-quality wine cooler with 2 temperature zones for both red and white wines for an optimal storage temperature.