Miele wine fridge
Stylish wine cabinets from the brand: BODEGA43. Top design and technology in large and small format wine coolers.
Our BODEGA43 wine fridges have the same features as Miele's MasterCool wine climate cabinets. High-quality design (full glass door with stainless steel handle), innovative touch panel with blue LED lighting in every zone and superior finish characterize the small wine coolers from Miele and BODEGA43. The impressive appearance with LED lighting in each temperature zone alone makes the wine fridge from BODEGA43 an asset to your kitchen or living room. A boundless love for detail that is reflected in the appearance of the wine fridges from BODEGA43.
Miele wine cabinet
High-quality beech wood shelves ensure the resting place of first-class quality wines. The horizontal lines underline the sleek design of the BODEGA43. The interior is easy to clean, because you can simply disassemble the entire wine refrigerator yourself. The wine refrigerator from Miele and BODEGA43 are equipped with a dual-zone temperature in each wine cooler, each of which can be set from 5 – 20 ºC. The dual-zones ensure an optimal storage climate for your wines and the insulating glass with UV filter ensures that your wines are protected against external influences.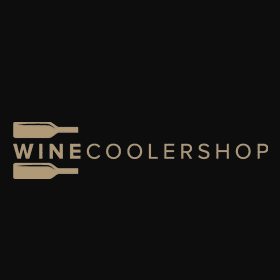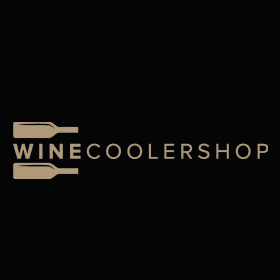 I was looking for a Miele wine cabinet, but ended up with the wine cabinets of the brand: BODEGA43. After a phone appointment with the owner I found out that it has almost the same style and design, only cheaper. This convinced me to make a purchase at Wine Cooler Shop.
After the fast delivery, good service and installation at home, I am a very satisfied customer of Wine Cooler Shop.
Miele built-in wine coolers
Our built-in wine cooler models are identical in dimensions to the size of a dishwasher and are ideal to build in. The BODEGA43-40 is a kitchen-sized wine cooler and fits perfectly under the counter of your kitchen. The benefits of a BODEGA43-40 is the minimal vibration (40dB) and it provides a perfect humidity level. The built-in wine cooler has an active fan for a constant temperature per zone. The insulating glass ensures an optimal aroma content in the wines.
Integrated Miele wine fridge
The BODEGA43-40 (39dB) is engineered with anti-vibration gaskets and low vibration compressors to ensure vibration is reduced to an absolute minimum. The quality BODEGA43 wine fridges brings your wine to a perfect rest. The BODEGA43-40 is the same size built-in wine fridge with a total capacity of 40 wine bottles.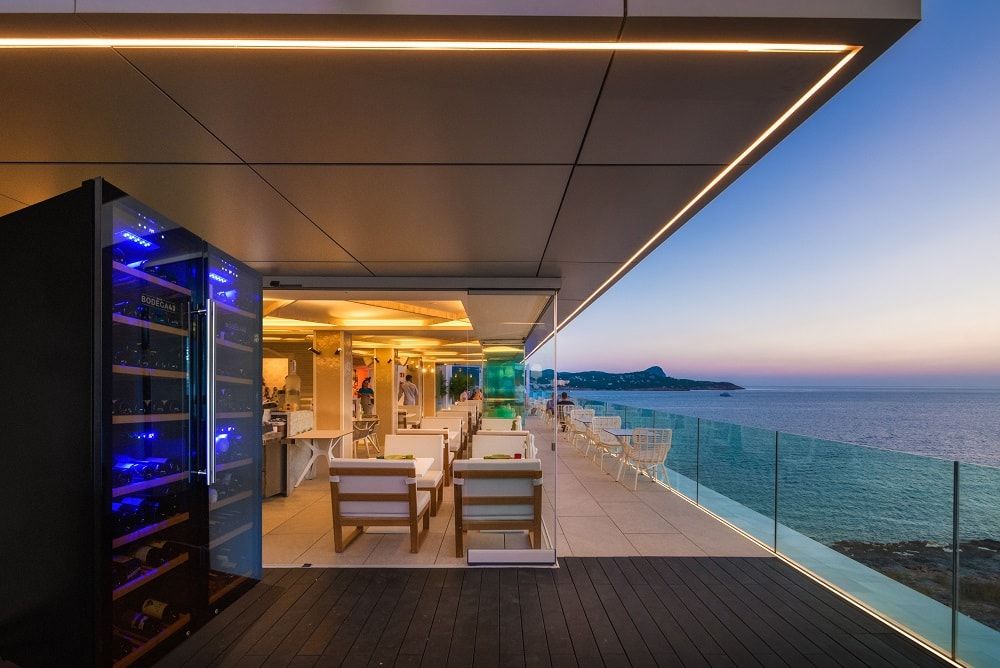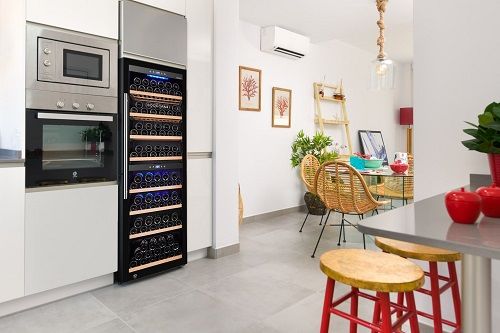 Why buy a BODEGA43 wine fridge or wine cooler at Wine Cooler Shop?
First of all, because "Wine Cooler Shop" offers high-quality wine coolers with a 3-year warranty. UV protected glass doors, low-vibration and a constant temperature in the wine cooler. It is even possible to store white and red wine together in perfect conditions, in a dual-zone wine cooler.
Secondly, we love wine ourselves and can advise you from our own experience which model of wine cabinet is the best choice for you.
Finally, many wine refrigerators or climate cabinets do not fit in a kitchen because of the height. The models at "Wine Cooler Shop" are suitable for this. For example, the 'BODEGA43-40' is exactly the size of a standard dishwasher. The wine fridge has an eye-catching design for your kitchen.
We give a 3-year warranty on all your purchases through 'Wine Cooler Shop'. In addition, we offer you a free 30-day return guarantee. If you do not like your purchase, then 1 phone call is enough and we will pick up the wine fridge from you and refund the purchase amount to you or exchange it for another model.
We are available on 0203 9669 192 or you can email us at: info@winecoolershop.co.uk.
Sign up for our newsletter for all discount promotions, tips and advice for your wine cooler!